Toccoa Handyman Services
Keeping it local!
You need trade services in Toccoa, Eastanollee, Martin, Lavonia, Hartwell and Cornelia and up to 15 miles of the surrounding area, including South Carolina, and I have friends in all the trades I'll put you in contact with. I know and trust them all.
---
Our latest blog posts
Are you tired of spending your weekends scrubbing floors and dusting shelves? Do you feel like you're constantly playing catch-up with your housework? If so, it might be time to consider hiring a house cleaner during the week, while you're off galivanting. Not only will it free up your time and energy, but it can…

---

Does refinishing hardwood floors add value to your home? The quick answer is, "Yes!" We'll consider four points in this article that can help you decide. Refinishing your hardwood floors can add value to your house, depending on the condition and quality of your floors, the market demand for hardwood floors in your area, and…

---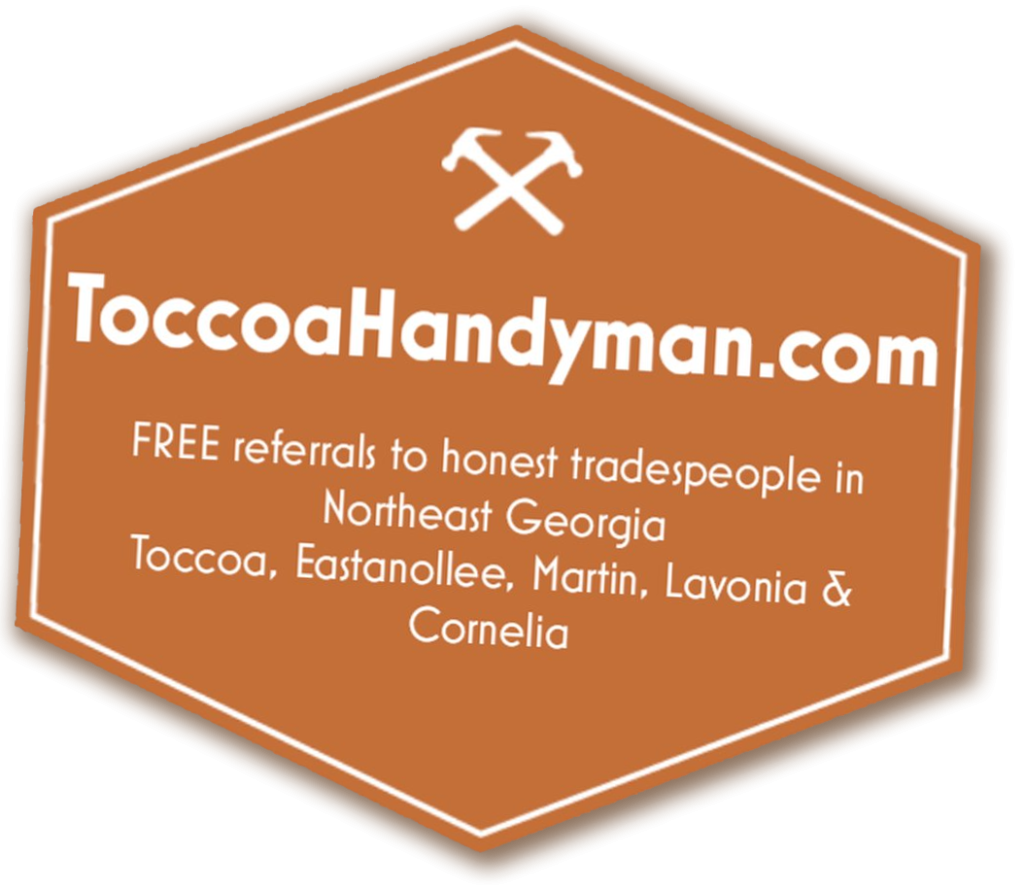 Lake Hartwell and surrounding lake homes in both Northeast Georgia and shoreline South Carolina handyman services – home repair, remodel, hardwood floor, light plumbing, light electrical, tree cutting, stump grinding, earth moving, excavation, wood milling, tree removal, driveway install, grading, rock hauling, millings transport, fire damage repair, flood damage repair, residential, commercial, dishwasher installation, lawn mowing, drywall, website development, social media marketing in
Toccoa, Toccoa Falls, Eastanollee, Martin, Lavonia, Hartwell, Cornelia, Cleveland, Commerce Carnesville, Clarksville, and more.